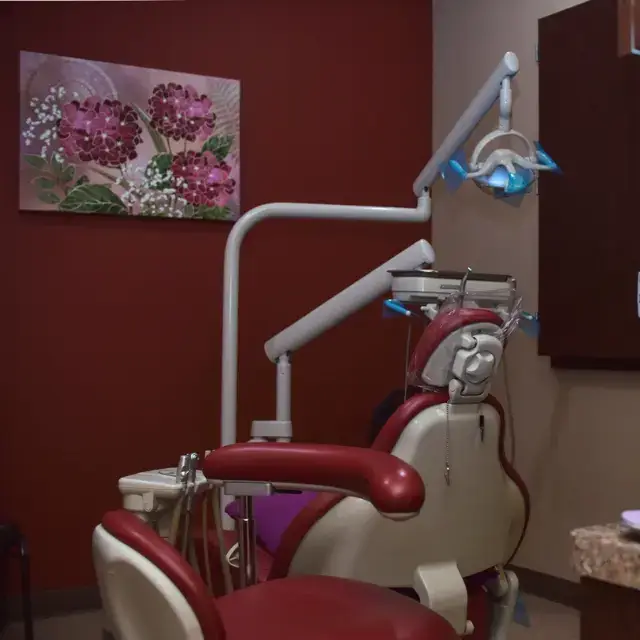 Welcome to
Wise Dental
Here at Wise Dental, we believe that every smile matters; that's why we are fully dedicated to helping each of our patients achieve the healthy and happy smile of their dreams. For the best dentist in Bridgeport, Texas, trust in the Wise Dental team.
We provide a broad spectrum of services for our patients; whether you're looking for an emergency dentist in Bridgeport, exploring your options for dentures, or you are looking to perfect your smile with dental veneers, we will be more than happy to help. Take a moment to look around and learn more about our Bridgeport dental clinic.
Best Dental Services
Our Bridgeport dental clinic is proud to provide our patients with comprehensive treatment options to create and maintain a healthy and beautiful smile. We offer the following services:
Patient
Reviews

Fantastic service Dr Jackleen Soghmonian and her team.
As someone who used to have extreme anxiety around the dentist I have to say this team and their work has completely changed all of that. The work done to fix my teeth and the informative advice from Dr Jackleen has helped me get a handle on my oral hygiene and will continue to visit them for all future work.
Justin Spry
Had a friendly receptionist who kept me informed of my wait time. Was treated by Dr Jackleen Soghomonian as my filling had come off. I was nervous but was put at ease instantly with both professional and calming attitude of Dr Soghomonian as I felt relaxed during my treatment. I was comfortable of my treatment with Dr Soghmonian & will be happy to recommend her to my friends and family Thank you Dr Soghmonian & Staff. I have already made & look forward to my next appointment.
Arvinda Shukla
My name is Elizabeth McMahon. I don't have the facility to write reviews, so the kind receptionist Hiba has allowed me to use her email address as I don't have one. I just wanted to say how amazing Dr Jackleen Soghomonian is. I came into the Surgery quite anxious and from the minute I walked in I was put at ease instantly with both the professional and caring attitude from all the Staff. Dr Jackleen treated me with so much respect and made me feel so relaxed during my treatment. I felt so very confident with Dr Jackleen Soghomonian as she was so very professional and caring which is very hard to find these days with medical procedures. I will be letting my friends know about Dr Jackleen Soghomonian as I am actually walking out from the Surgery with a smile on my face. Thank you Dr Jackleen & Staff.I am already looking forward to my next appointment.
Hiba Salman
Absolutely amazing service !
I called for an emergency appointment today and was so kindly fit in and assisted with such kindness. The procedure was quick and painless.
I could not ask for more !
Megan Jones Coles
Jason and the whole team were so lovely, accomodating, thorough and professional. They gave me a same day appointment and after giving me all the info I needed I decided to go through with a wisdom tooth removal under local anaesthetic that same day. Jason made me feel incredibly at ease and the whole procedure was painless and over in under an hour. Cannot recommend highly enough!
Kate Ure
Highly recommend this dental clinic. Dr Michael Shang is fantastic and very knowledgeable. In many ways I'm glad I was in terrible pain and needed to find an emergency dentist because otherwise I would not have found this dentist. My tooth issue was resolved and I was clearly informed about how to prevent further damage to existing teeth, etc. Every step was explained and basically I was very satisfied and happy with the service, staff and the results. Will definitely be going to this wonderful dentist from now on. Thanks again!
Kat Da Silva
Highly recommended! I have previously visited other dentist facilities but they were not able to identify my tooth ache problems causing even more damage. Fortunately, when I visited the Wise Dental Clinic they were able to identify the ache problem and fix it immediately.
Latif & Geneva were absolutely the best. I had one of the most pleasant experience. Highly professional and friendly while providing the best costumer's experience.
Salwa Benmaarouf
100% will use them again. Felt very at ease mainly because everything was clearly explained. Actually had a good laugh as all the staff were very personable.
Kewyn Gold
These guys are professional. They are very good at what they do. I had Implants done ( All On 4 ) & I must say now after the procedure has been done I am so happy I went ahead with it all. I can eat so much better & they look great. I am a disabled person in wheelchair. All the staff went out of their way each visit to make sure I was comfortable & was feeling ok. Great work Wise Dental & Thanks Vic & team for looking after me.
rodney kearns
Wise Dental what can I say absolutely fantastic customer service I required emergency dental work on a Sunday which they managed to fit me in between a fully booked out day.
Open from 10am to 10pm is what I call putting the customer first. The dentist I saw was fantastic explaining my options and showing me photos of my teeth.
I highly recommend Wise Dental 👍
Hamish Morgan-Thrall
Michael Shang is absolutely the best! I had 3 wisdom teeth removed at his clinic with zero pain and swelling i was back to work the next week. I also had my root canal treatment done by him and i couldnt thank him enough for his work!
The team and receptionists are very kind and helpful! Highly recommended
Maha Chalawi