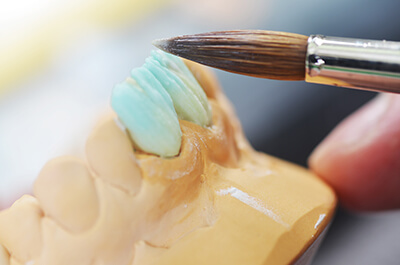 A veneer is a thin piece of porcelain material placed over one's tooth in order to ameliorate the aesthetics and to keep at bay any sort of tooth damage. It is durable and especially customized to match with the shape and color of your tooth. When placed on the front of your teeth, it enhances you smile by a significant margin. Veneers are long-lasting; however they may need a replacement when dental restorations are carried out.
Why you must go for Porcelain Dental Veneers?
Crooked teeth
Badly discolored or stained teeth
To achieve a beautiful smile
Uneven spaces
Worn out or chipped teeth
Misshapen teeth
What Does the Procedure Involve?
We are known for offering thebest dental veneers in Bridgeport, TX. More often than not the procedure requires not more than 2 visits. In order to allow for the thickness of the veneer, light buffing and surface shaping is required. A mold or teeth impression is then taken by the dentist to choose the best shape and color veneer matching your teeth.
Your teeth will be cleansed using special liquids on the second visit and so that a durable bond can be achieved. Bonding cement is applied in the space between the tooth and veneer post which a special light beam is used in order to harden and set the bond. You must take proper care of your veneers by brushing and flossing on a regular basis.
Contact us for veneers in Bridgeport, TX now!