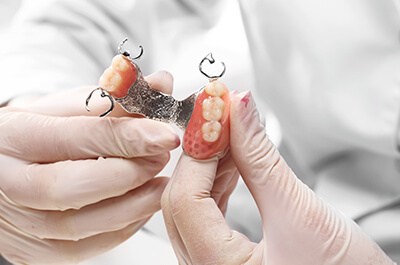 Dentures are considered an appropriate replacement of the missing teeth. They come in to two varieties named as Full dentures or partial dentures. Depending upon the number of missing teeth needing a replacement, the choice is made. We are known for offering affordable dentures in Bridgeport since 2015.
When Do You Need Dentures?
When the teeth are beyond repair due to severe deterioration, they are required to be removed and a replacement is required. A full denture is also referred to as false teeth or complete denture. It is a removable appliance which is recommended to be used when all natural teeth have been lost.
Dentures allow the patient to bite and chew properly and have a natural and beautiful smile. They are considered a more affordable option as compared to other procedures such as implants. If you are looking for dentures in Bridgeport, TX; feel free to get in touch with us.
Dentures can help you get back your lost confidence. Schedule an appointment with us today!